DREAMING IN GLASS
For Autumn/Winter 2019, Evi Grintela draws inspiration
from the leading initiator of the Art Nouveau movement and of the modern renaissance of French art glass, Émile Gallé (1846 – 1940), whose pioneering techniques are said to have 'inscribed in matter the emotion of life.'
The collection brings an air of mystery through Gallé's decorative motifs of Japanese art, ethereal owers, natural designs, leaves & landscapes.
''Dreaming in glass AW19 " features new delicate designs in custom made Italian silk patchwork patterns, so velvet, Japanese blossoms
and branches in cotton and silk.
A sophisticated, deeply colored palette of nature's reds & greens combined with Evi Grintela 's signature bold stripes & checked shirtdresses.
Nature as a source of beauty.






Elsa & Carla
/
Valerie Long Check & Evanthia


Carla
Valerie Long Check & Pants
Valerie Long Check & Pants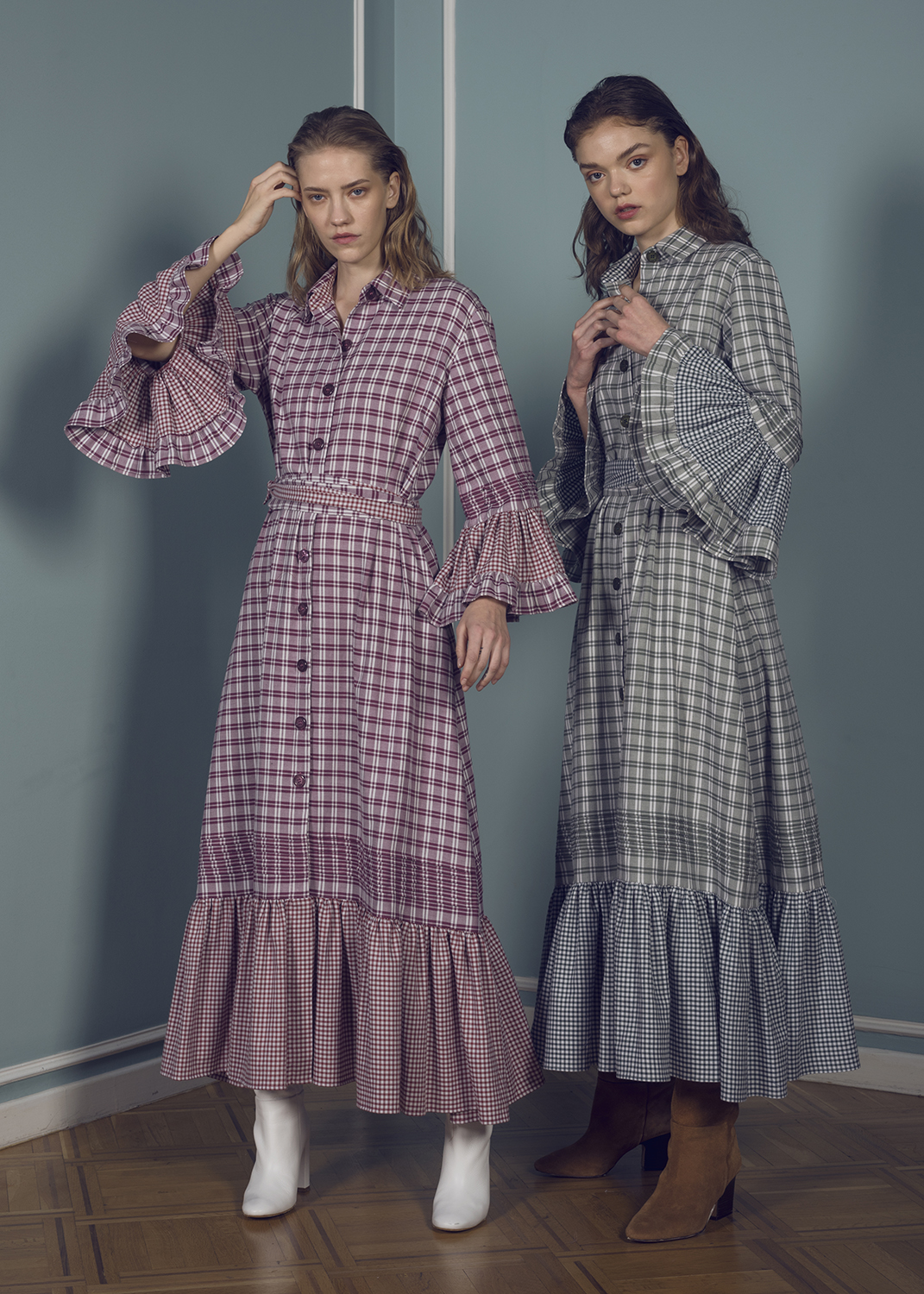 Valerie Midi Stripes &
Valerie Long Stripes
Dominique & Pants /
Victoria
Phoebe &
Gloria Lace White
Gisele &
Gloria Lace White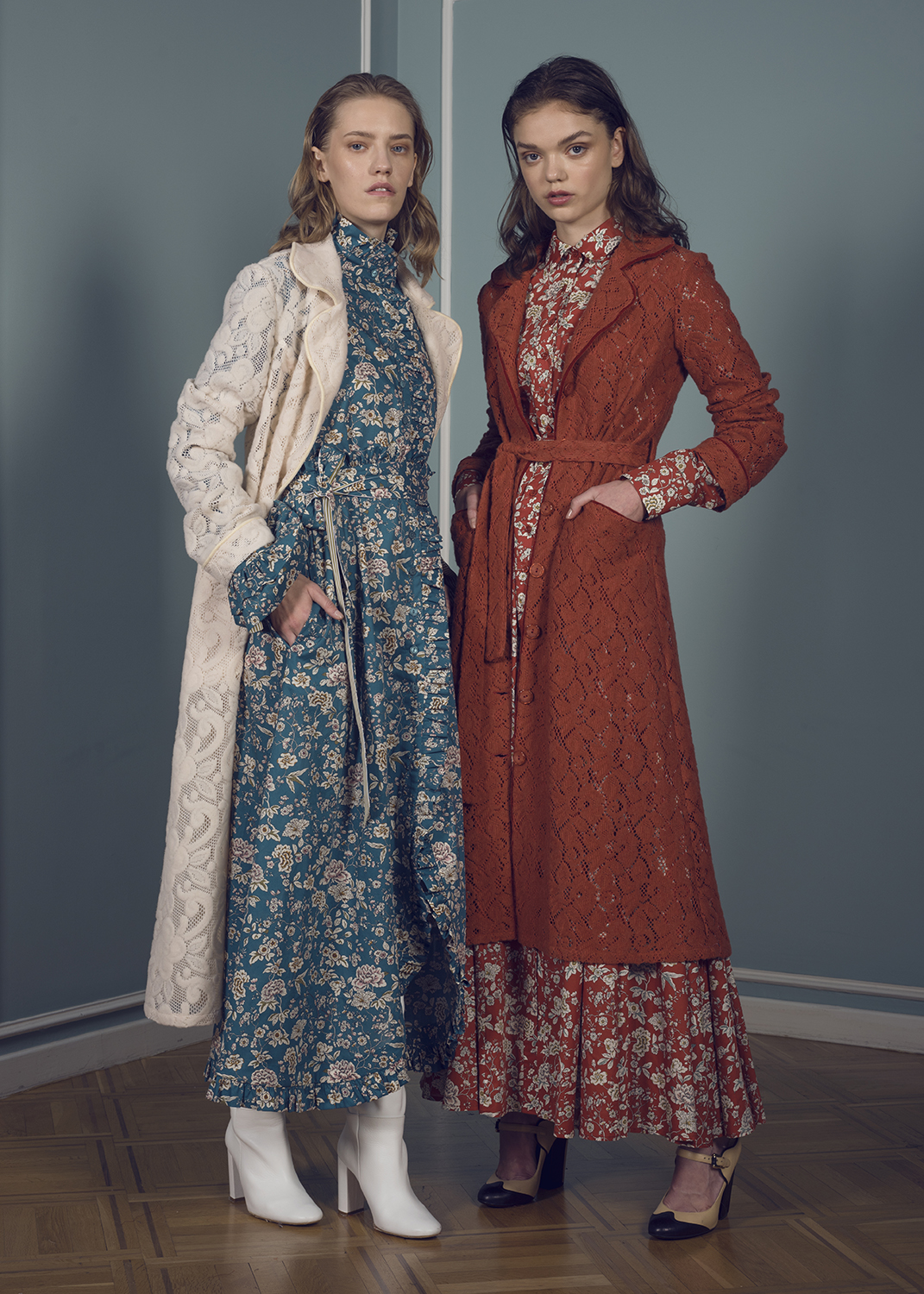 Gloria Lace White & Gisele /
Gloria Lace Dusty Red & Olivia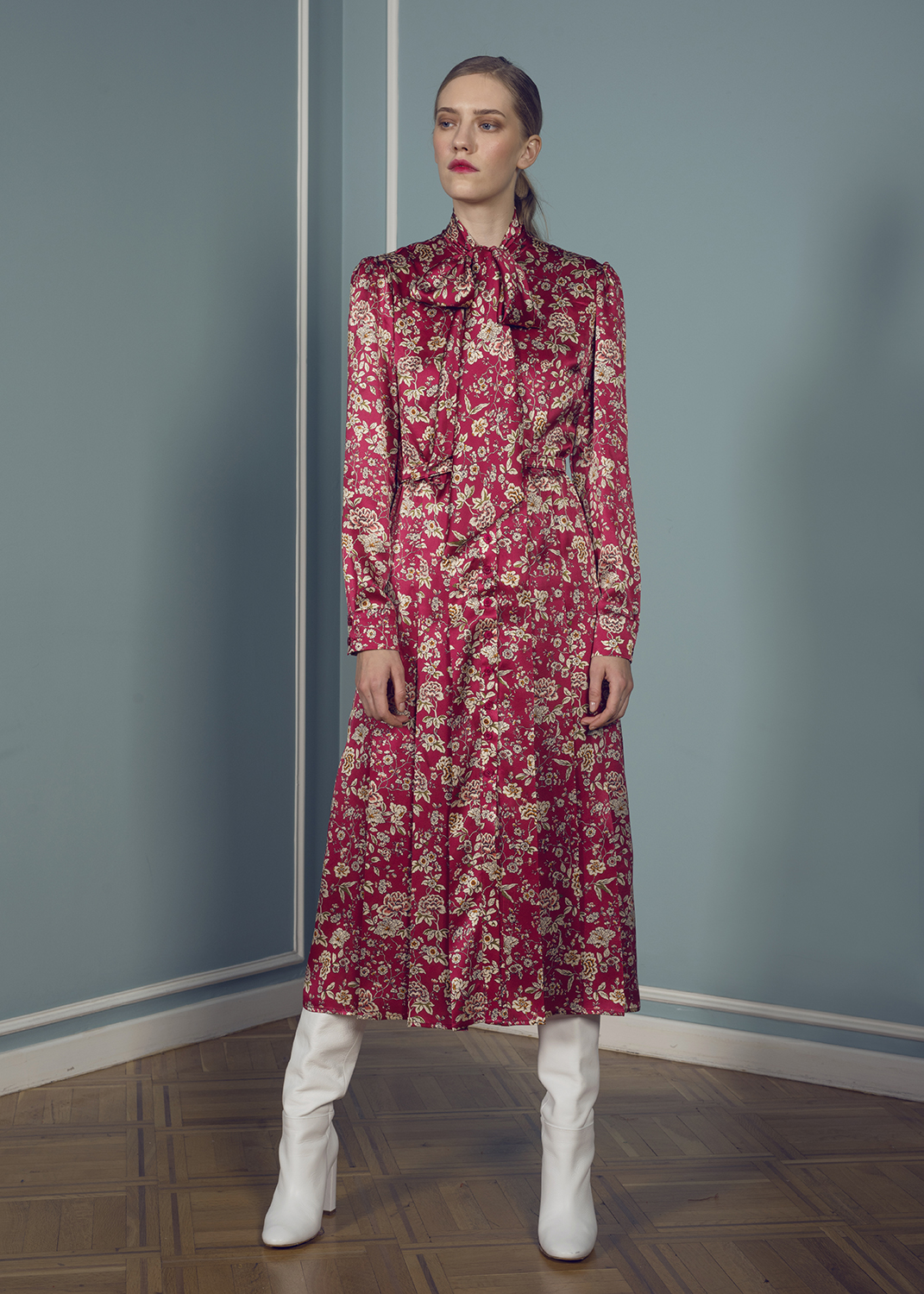 Alber Coat & Pants /
Nicole